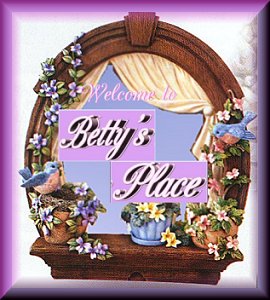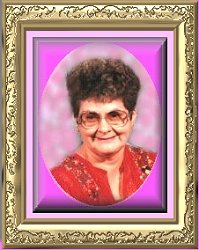 CLICK HERE
To Learn More about this event!


Welcome to my little slice of
cyber space! Please come in,
grab a cup of tea or coffee,
relax and enjoy your visit!
My web-site was a gift from my daughter,
so if you'd like one of your own follow
the link at the bottom of this page!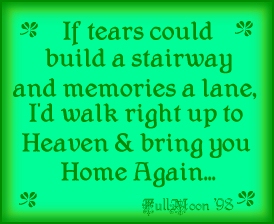 A Tribute to My Grandmother
(Our IRISH GENEAOLOGY Coming Soon!)




You Count!


YOU ARE THE
th
TO VISIT!

This web-set was made
exclusivley for Betty's Place
by: Fullmoon Graphics
Please do not take it




Copyright © 1998-2003
Fullmoon Graphics
All Rights Reserved